Dekcassette special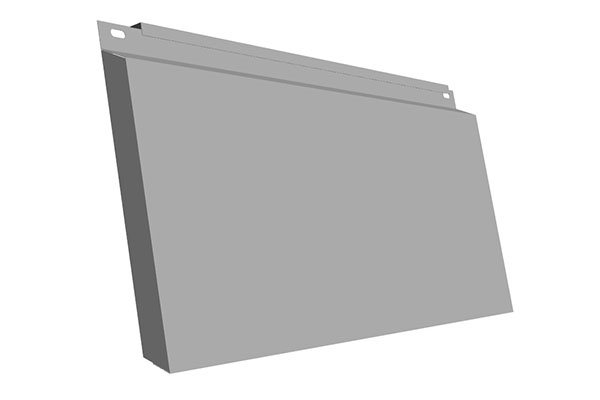 Dekcassette special
The DEKCASSETTE® SPECIAL façade cassette is a square or rectangular bent element with an interlocking latch system, which is fastened to the supporting grid with the help of screws. The lower edge slides into the lock of another, already fastened cassette while the upper edge is screwed to the grid. The fastening bolts are hidden within the cassette lock, which contributes to a regular façade grid of elegant joints.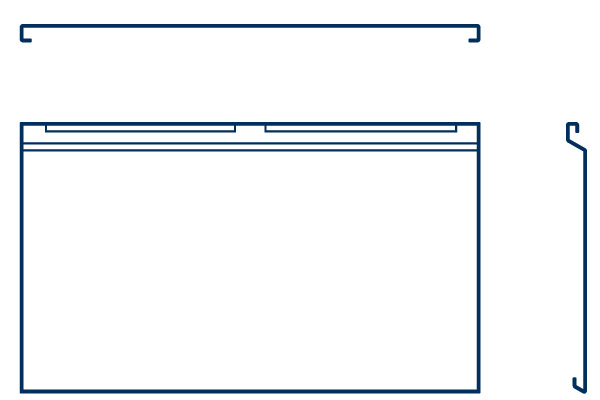 CASSETTE DIMENSIONS
(mm)
Composite length D
d + Sv
Composite height V
150–500
Total length d
150–1 950*
Total height v
V + Sh + 22
Depth
30
Horizontal joint Sh
10–30
Vertical joint Sv
5–50
Sheet thickness
1.00
* Production of cassette of lenght greater than 1 950 mm (max 3 000 mm) after consultation with the manufacturer.
DO YOU HAVE A QUESTION?
Fill out a short form, we will contact you.
Contact form
Special bevelled edge for the horizontal joint
What the SPECIAL cassette shape adds to the façade is an unmistakably specific, unique appearance.
Variability
The entire DEKCASSETTE product line, including SPECIAL cassettes, offers a wide range of material and colour combinations.