Ceilings

All Dekcassette, Deklamella and Dekprofile VISUAL elements, used for facade systems, can also be used for ceilings. 
Our portfolio also includes variants of separately detachable cassettes for simple disassembly. Ceilings in relation to facade cladding will form an ideal compact whole providing the space with a modern appearance. 
For both interior and exterior use, a wide array of material solutions, finishes, colours and decors is available. Furthermore, customised design perforations  can be created in all these visual elements.
Exterior
DEKMETAL sheet metal visual elements represent an ideal solution for the design of exterior ceilings and ceiling boarding. In comparison with commonly used wooden board and batten cladding systems, sheet metal visual elements prove a range of benefits:
High resistance to weather conditions.
No decay or mould.
No necessity of frequent re-coating.
Long life.
In the case of suspended ceilings, a bearing structure can be made by using some of the Dekmetal metal SUBSTRUCTURE variants. As part of technical support, it is possible to process detailed assembly documentation at the customer's request, including a complete solution for tinsmith / lining elements (flashing) - window sill, jump, head, corner, etc.).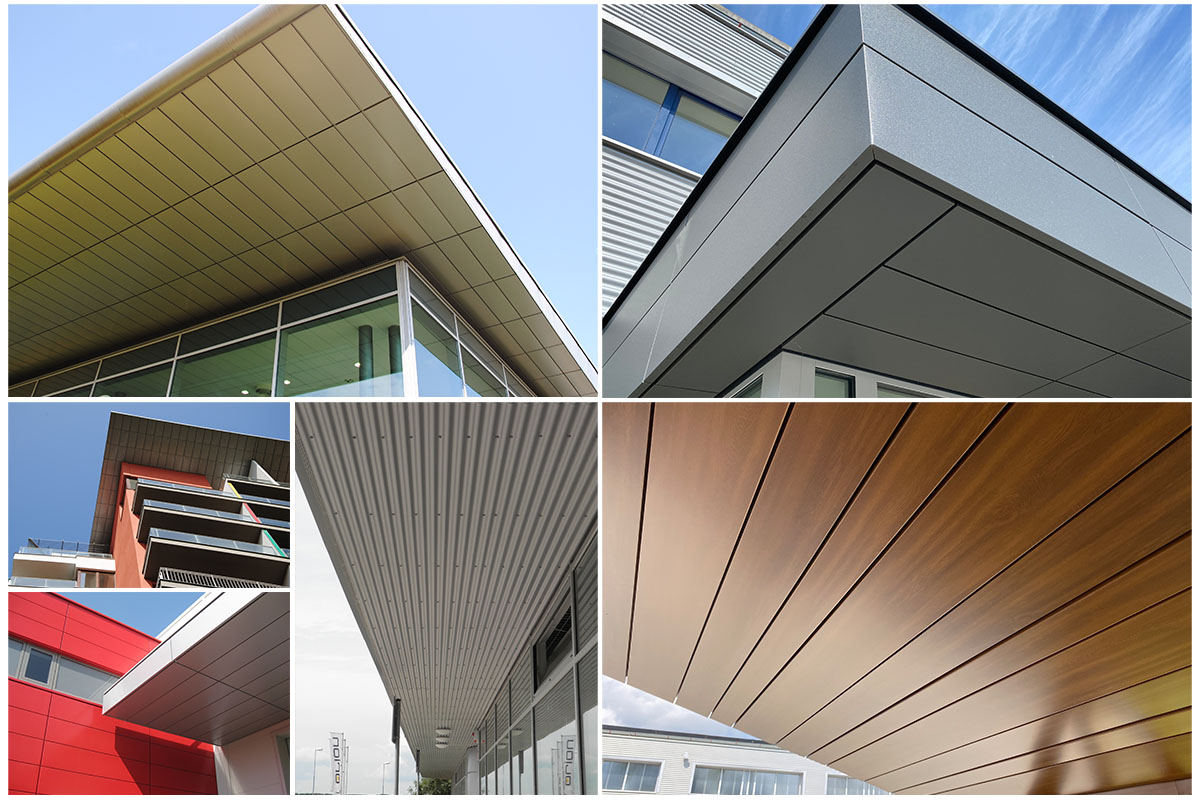 Interior
All ceiling parts can be made to measure with different sizes and shapes, which offers the customer large room for creativity. Apart from standard ceiling cassettes, our portfolio includes also variants of separately detachable cassettes for simple disassembly. 
A combination of various colours of color coated FeZn or Al sheet metal or use of STAINLESS STEEL with various types of finishes is possible.
Easy installation and disassembly.
Without visible fastening elements.
Compact design without disturbing continuous moulds.
Perforation option.
Elegant finishing moulds.