DKM2A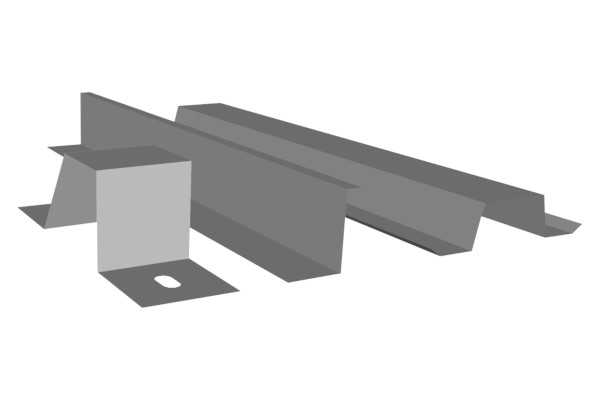 DKM2A
Suspended A consoles, on which horizontally oriented Z50 profiles will be embedded, will be attached to the bearing structure (building wall). Horizontal profiles will form a vertical plane of the facade and allow for elimination of unevenness of the bearing substructure within the range of ±15mm. The rectification profile U125 is intended in case of the need to compensate for greater unevenness.
The base for visual elements consists of vertical Omega 50 and Omega 80 profiles which, concurrently, form an air gap serving for ventilation of penetrating air humidity. A variant of a bi-directional substructure is due to its increased static bearing capacity suitable also for high-rise buildings or facade cladding with a higher load of the visual elements (above 30kg/m2). Moreover, due to interchangeability of vertical elements (Omega profiles), upon request it is possible to increase the width of a ventilated gap, which is usually 30mm.
The project price includes:
- A load-bearing consoles
- Horizontal Z profiles
- Screws (including dowels) for anchoring the brackets to the loadbearing wall, or to another load-bearing structure
- Fasteners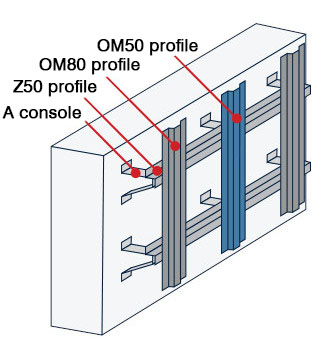 DO YOU HAVE A QUESTION?
Fill out a short form, we will contact you.
Contact form