DEKCASSETTE LE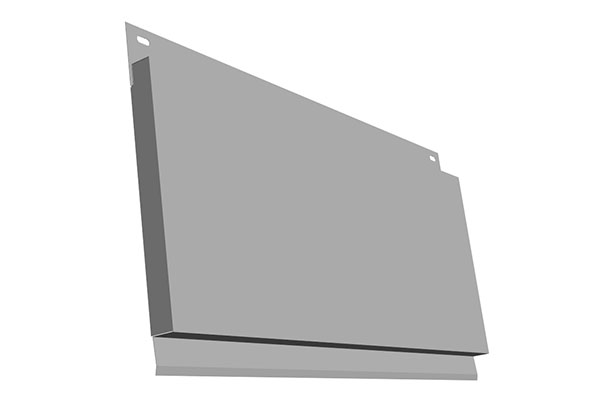 DEKCASSETTE LE
The DEKCASSETTE® LE façade cassette is a rectangular element with a predominant length dimension and the interlocking latch system. This cassette is fastened to the supporting grid with screws, by dragging its lower edge into the fixed lock plates, and by fastening in the upper edge. The fastening elements are themselves hidden.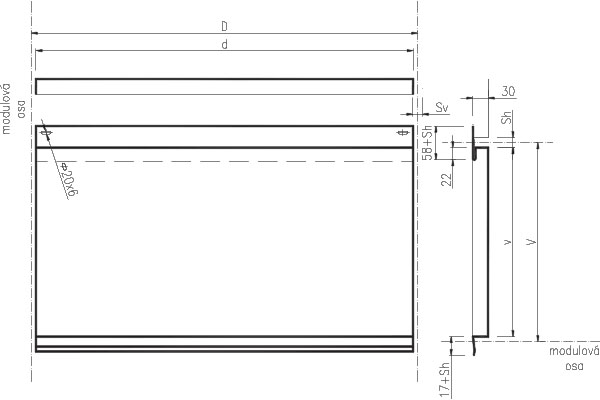 CASSETTE DIMENSIONS
(mm)
Composite length D
d + Sv
Composite height V
150–450
Total length d
150–3 000
Total height v
V + 55 + Sh
Depth
30
Horizontal joint Sh
5–50
Vertical joint Sv
5–50
Sheet thickness
0.75* (per V < 250 mm)
1.00
* Implemented sheet thickness: 0.75 mm after consultation with the manufacturer.
DO YOU HAVE A QUESTION?
Fill out a short form, we will contact you.
Contact form
A POPULAR CHOICE
Until very recently, this has been one of the most popular visual elements for ventilated DEKMETAL façades.
THE CLASSICAL JOINT
An elegant design of clean, straight joints without visible anchoring elements.
VARIABILITY
Various colours, materials, and sizes of the cassettes, as well as of their joints, are available for all models of the DEKCASSETTE line.