DEKLAMELLA IDEAL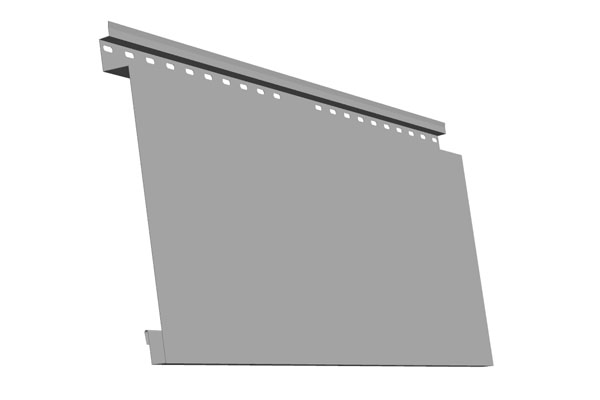 DEKLAMELLA IDEAL
The DEKLAMELLA® IDEAL provides a clean, elegant appearance to the visual elements. All sides of the IDEAL lamella are open and the visible one has a simple, straight design. The connecting elements are hidden within the lamella's lock. The IDEAL lamella can be connected to other parts with the help of a binding element, which will then create the effect of an infinite lamella, or with the help of a vertical T-profile.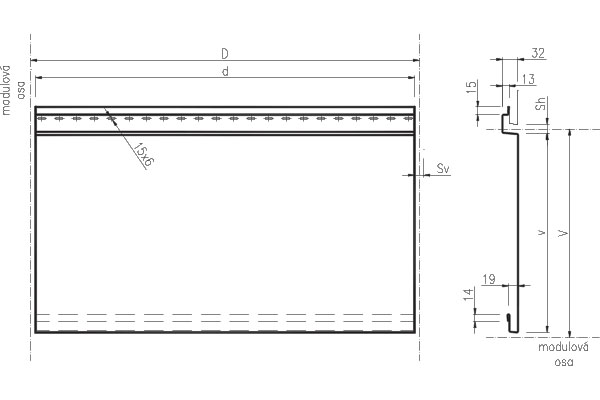 LAMELLA DIMENSIONS
(mm)
Composite length D
150–6 000
Composite height V
100–3001)
Total length d
D + Sv
Total height v
V + Sh + 35
Depth
32
Horizontal joint Sh
5–35
Vertical joint Sv
Dividing-T profile or spacers
Sheet thickness
0.752) / 1.00
1) Greater height than 300 mm must be consulted with the manufacturer. 2) Implemented sheet thickness: 0.75 mm after consultation with the manufacturer.
DO YOU HAVE A QUESTION?
Fill out a short form, we will contact you.
Contact form
UNIQUE DESIGN WITHOUT THE VERTICAL JOINT
The IDEAL lamella lock provides fast water drainage, greater spatial rigidity, and an elegant appearance without visible anchoring elements.
VARIABILITY
The entire product line, including our IDEAL lamella slats, offers a wide range of materials, colours, and their combinations.
INFINITELY LONG
With the help of inserting a special liner (every 6 m, max.), it is possible to create the effect of an infinitely long lamella.
References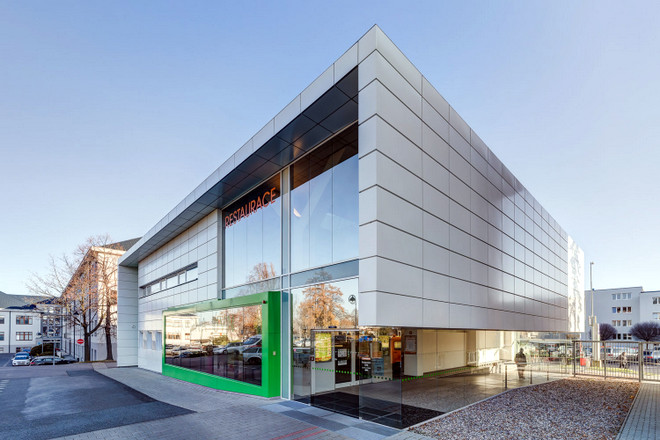 Pharmacy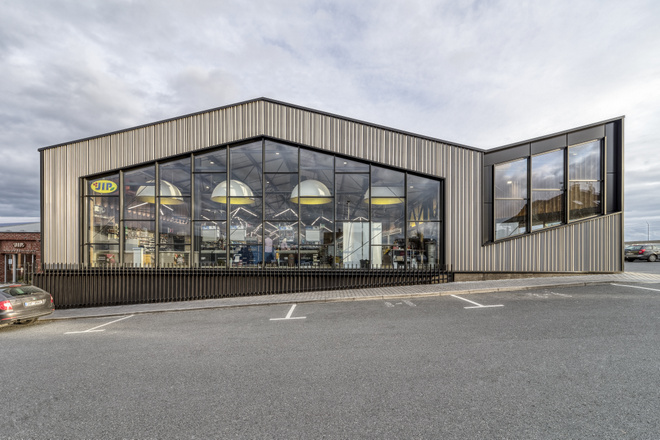 Supermarket JIP